Before and After School Care
Child Care Services in Philadelphia
Before and After School Care at Jordan Family Learning Center
In addition to our preschool services, Jordan Family Learning Center also offers before and after school care for K-8 students in Philadelphia! Our dedicated staff provides a positive learning environment to ensure your child is cared for from the moment you drop them off to the moment you're able to pick them up.
After you drop your child off at Jordan Family Learning Center, our staff transports them to school and picks them up at the end of the school day. We provide breakfast, an afternoon snack, homework assistance, and structured outdoor activities to ensure a great experience each and every day.
Contact us today to learn more about our child care services in Philadelphia, including before and after school care, and to register your child at our fun, faith-filled facility today!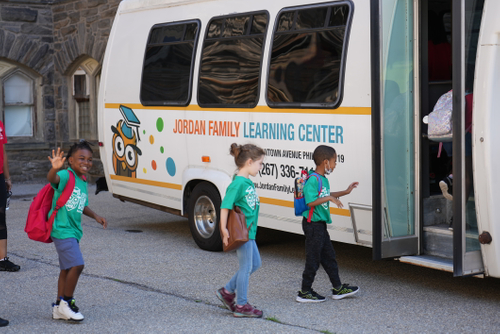 We Currently Provide Care for Students of These Philadelphia Schools:
Henry H. Houston School

John S. Jenks School

Anna L. Lingelbach School

Samuel Pennypacker School

Franklin S. Edmonds Elementary School

Eleanor C. Emlen School

Phil-Mont Christian Academy School Dropoff and Pickup Homework Help Meals Provided Stable, Fun, Faith-Filled Environment!
A Leader in Faith-Based Child Care Services
Summertime should be a time for children to relax, but it can also be an opportunity for them to grow as a person and develop valuable life skills. Jordan Family Learning Center's youth summer camp offers a perfect solution that provides your child with structure while working with your work schedule, while allowing more fun and relaxation than the rigid structure of a traditional school year.
With our summer camp program, your child will be able to play with others and make new friends, while remaining engaged in learning and being encouraged in their creativity by our dedicated staff.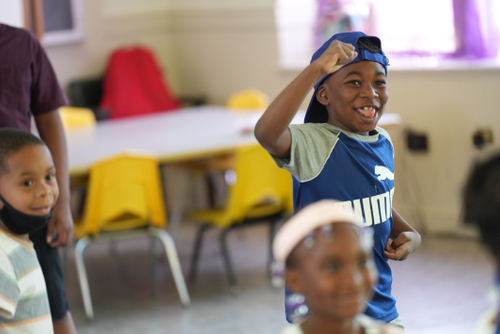 Our Before and After School Program
Many parents simply don't have the option to look after their child while they're working, and without before and after school care, they may have to otherwise leave their children unsupervised at times during the day. Our before and after school program provides a solution to this, ensuring you always have the peace of mind of knowing your child is in a safe, supervised environment.
In the morning, you can drop your child off at our center, where they will be provided with breakfast to start the day. Our staff transports them to school and picks them up after school is finished. After school, they will be provided with a snack, assistance with homework, structured outdoor activities, and, of course, a fun environment with other K-8 students! Afterwards, parents can visit to pick up their children directly from our facility.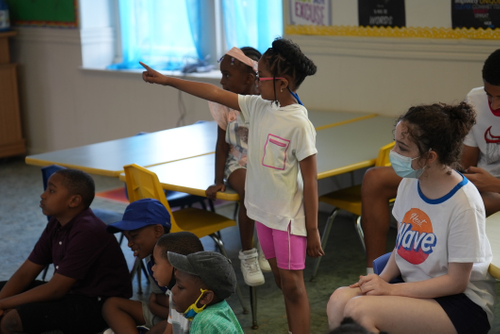 Care When School Is Closed
Another common problem for working parents is ensuring care for their children when school is closed for holidays or other reasons. To solve this problem for parents, we also provide child care services on holidays and other days when school is closed, ensuring you and your children are never without a great option for care during the day.
During days off from school, Jordan Family Learning Center provides the same fun, structured activities, meals, and faith-filled lessons applicable to the holiday when relevant. We also offer winter and summer break camps during those parts of the school year, which include fun, structured lessons and trips — get in touch to learn more!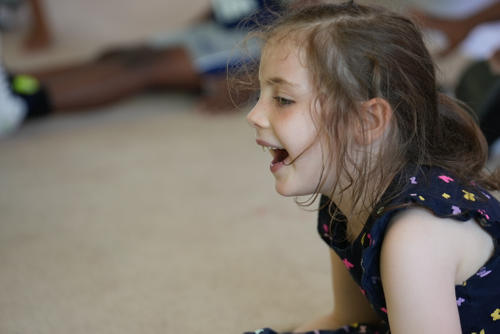 Benefits of After School Care
For many parents, after school care is a necessity. After school programs not only provide a crucial service to the community, they also provide a wide range of benefits to help your child develop and grow as a young learner. The many benefits of before and after school care include:
Relief for Working Parents — working parents and guardians often face the problem of having to work while their children are getting ready for school or finishing school for the day. Before and after school care provides essential relief to ensure children have a safe place to go when their guardians must remain at work or are otherwise occupied.

Academic Assistance — Jordan Family Learning Center's state-certified instructors are here to help your child continue to learn once they leave school by providing continued academic assistance and homework help. Studies have repeatedly shown that children who attend after school care improve their reading and math skills, as well as their attitudes towards school and learning.

Social and Emotional Learning — At Jordan Family Learning Center, we understand that social and emotional learning is just as important as academic learning. Our faith-based environment provides an opportunity for your children to grow in their self-worth, confidence, and social skills while associating with other children their age.
Safety — With our before and after school care, you can be assured at all times that you know where your child is, you know that they are safe, and that they are not engaging in risky behaviors. The constant adult supervision offered at our facility guarantees your child will never be without a dedicated adult looking out for their safety while you're away.
Register Your Child for Before and After School Care in Philadelphia!
Jordan Family Learning Center is a place of fun, a place of faith, and a place of learning. We provide a positive environment for your child before and after school, ensuring you have the peace of mind of knowing they're extremely well-cared-for while you go about your day. Reach out today to learn more, to ask any questions about our program, and to register your child for our before and after school program in Philadelphia!